Route
You are cordially invited to active vacation with Go Nature – bikes, canoeing and horse trips. We combine horse trips with canoeing and bikes with canoeing as well. Befriend nature. Prepare for the excursion!
---
HORSE RIDING
The first day of our horse trip. Start close to Piotrkow and finish in Sulejow/Podklasztorze. Beautiful scenery, in the beginning in the forest and then along the Pilica River and Sulejow Lake. Beauty of the nature.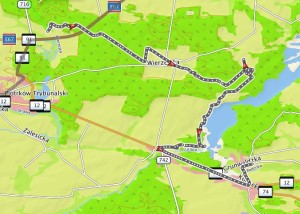 Raków → Podklasztorze 32 km
  Podklasztorze →Łęg Ręczyński 38 km
  Łęg Ręczyński → Krzętów 36 km
  Krzętów możliwość spływu kajakowego
  Krzętów → Malutkie 36 km
  Malutkie → Napoleonów 28 Km
---
CANOEING
Please find enclosed the route of our one-day canoeing. Pilica river wonderful and wild as always!
You are invited for our 7-day canoeing with the very interesting route.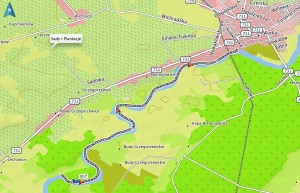 Warka sightseeing
-Access to Tomaszów Mazowiecki
Tomaszów – Inowłódz, 19 km
-Spała sightseeing
Inowłódz – Domaniewice, 23 km
-Inowłódz sightseeing
Domaniewice – Tomczyce, 20 km
Tomczyce – Białobrzegi, 22 km
-Białobrzegi sightseeing
Białobrzegi – Warka, 29 km
---
BIKE TRIPS
The beautiful bike route in Stromiec Forest. Departure from Kepa Niemojewska, after 2 km in the forest along the railroad track, than along the Pilica river off-road. Unforgettable views.
You are invited for our 7-day bike trip also with one-day canoeing.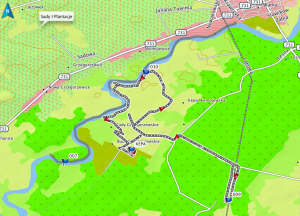 Jedlnia Letnisko
Jedlnia Letnisko → Garbatka Letnisko → Sieciechów → Jedlnia Letnisko 68 km
Jedlnia Letnisko → Pionki → Kozienice Forest Museum → Jedlnia Letnisko 64 km
Possible Canoeing Radomka Brzóza → Ryczywół 17 km
Bike Jedlnia Letnisko → Głowaczów → Jedlnia Letnisko 54 km
Magnuszew → open-air museum → Grabów → Magnuszew 58 km
Magnuszew → Studzianki →Świerze Górne → Magnuszew 56 km
Magnuszew → sightseeing of Warka 28 km